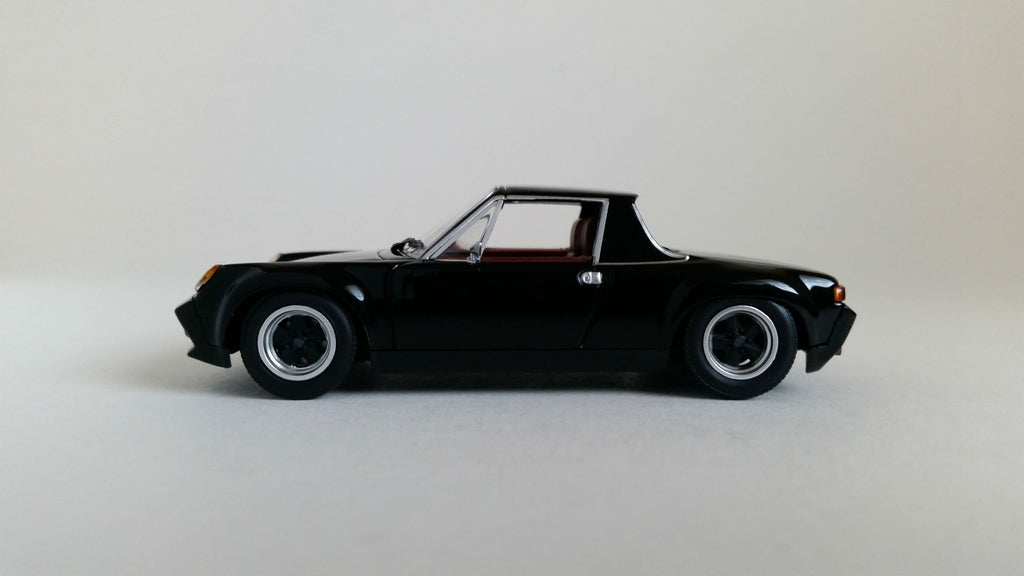 The idea was so simple, so perfect: take Porsche's most powerful street engine and drop it into their lightweight mid-engine platform. Dominate Ferrari. Make grown men swoon.
That was the concept behind the Porsche 916, an extremely potent variation on the company's low-cost joint venture with Volkswagen, the 914. At the dawn of the 1970s, Porsche was locked in mortal combat with Ferrari for supremacy in international sports car racing. While their 917s and 908s did battle with the Italian stallion's 512s and 312s on racing circuits, aggressions were heating up on the road as well. The success of Ferrari's spin-off Dino marque pointed to the need for Porsche to compete for wealty customers with a mid-engine supercar of their own.
Enter the 916 concept. Starting with the 914 platform, Porsche replaced their entry-level car's targa top with a fixed roof and added a more robust suspension. The really magic, though, was the placement behind the driver of the 2.4-liter, 190-horsepower flat six from the contemporary 911S. The result was a light, agile supercar with a top speed of 145 miles per hour, making it the fastest car in Porsche's 1971 line-up.
That is, it would have been, had the 916 actually made it into production. The stars, however, were aligned against the 916. When unveiled at the 1971 Paris Auto Salon, it brought with it a price tag of $14,000, comparable to that of a Dino, but unheard of for a Porsche. The German sports car king was itself in the middle of a sales slump, and the 916 offered little hope of solving that problem. So, the entire project was shelved after the completion of only 11 examples. Of course, echoes of the 916 would live on in the less-potent 914/6, but...it just wasn't the same.
Model Citizen now offers a 1:43-scale diecast replica of the Porsche 916 for model car collectors who crave something unusual. Though not nearly as rare as the real thing, the Minichamps 916 is a limited production item of only 1,680 examples. Offering exceptional detail in its flared coachwork and exquisite interior, the Minichamps 1:43-scale Porsche 916 is certain to satisfy disriminating Porsche enthusiasts.