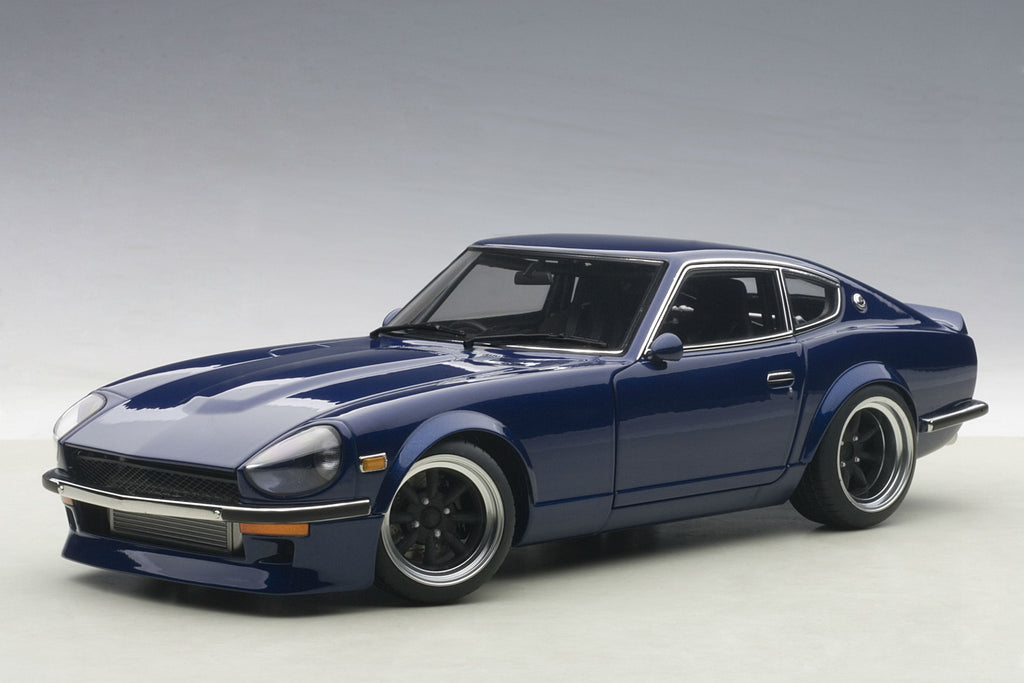 As the far side of the calendar approaches, it's time to take stock of the great new diecast and resincast model cars released in 2016 (and there were many) to select the five we feel represent the best of the best. Some were brand new castings, while others were refreshed variations on prior releases, but either way, model car collectors had a cornucopia of new stuff to consider this year. Here are our Top Five:
5. Mercedes-Benz G63 AMG 6x6, 1:18, by AUTOart. Mercedes' audacious off-roader was a natural choice for AUTOart's new line of composite-bodied models, as diecast metal construction would have made this huge beast heavy and expensive. The savings on body material seem to have been invested in the model's working suspension, which is perhaps the best we've ever seen on a 1:18-scale vehicle. $245
4. Ford GT Concept - Chicago Auto Show version, 1:43, by TSM. Last year, TSM brought out the first edition of the resin-bodied Ford GT Concept, the blue Detroit Auto Show premiere edition. That model sold out almost overnight, making the second edition Chicago car in silver one of the most highly anticipated new releases of 2016. As with the Detroit car, it was worth the wait. The aerodynamically sculpted body's tricky angles have been accurately captured by TSM's expert modellers, and the car positively pops in silver! $85
3. Land Rover Series 1 in Matte Green, 1:18, by Minichamps. Classic off-roaders are experiencing a surge in popularity, so it was only natural that the masters at Minichamps would offer a classic Land Rover. The definitive go-anywhere expedition tool, Minichamps' 1:18-scale diecast version has been offered previously in other colors, but this year's matte green release is perhaps the best of all. The Landie includes a removable convertible top, door extensions and spare tire, making it a versatile desk toy for rugged types. $155
2. Porsche 911 - 1966 Daytona 24 Hours, 1:43, by TSM. Classic racing Porsches have been popular model car subjects for decades, so it's surprising that a car as significant as the first 911 ever entered in a race had never received the premium model car treatment until this year. TSM's resin-bodied 1:43-scale replica of this irreplaceable piece of Porsche history does not disappoint. It features incredibly detailed sponsor livery and fine external brightwork, and is certain to become a centerpiece of any 1:43-scale Porsche collection. $70
1. Nissan Fairlady "Devil Z", 1:18, by AUTOart. The year's most highly anticipated model also turned out to be its finest. AUTOart's tribute to the sinister hero car of the acclaimed manga series "Wangan Midnight" is, in a word, gorgeous. Its lustrous blue paint wraps around a host of intricate details including headlamp covers, strut-tower braces, and perfectly rendered RS Watanabe rims. With interest both from classic Japanese car enthusiasts and from anime fans, demand for the AUTOart Devil Z has been overwhelming. Thankfully, those who have been able to get their hands on one have been rewarded with the best new scale model car of 2016. $180
 As great as our Top Five new models were this year, they're only a small sampling of the dozens of premium-grade scale model cars to have passed through our hands this year. To stay current on NEXT year's new releases, become a member of the Model Citizen mailing list, and follow us on Facebook, Instagram and Twitter!
Save
Save
Save
Save
Save
Save
Save
Save